Our Artistic Family comprises influential musicians, conductors and composers from across Australia and abroad.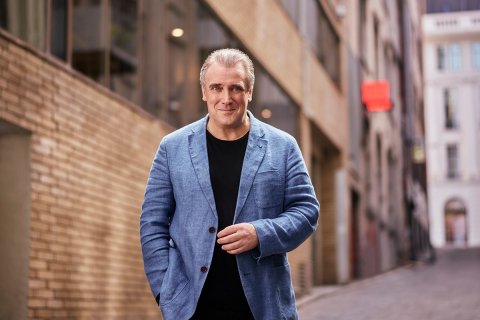 Jaime Martín – Chief Conductor
Jaime Martín, who has shot to worldwide attention as a conductor following a prominent career as an elite flautist, began his tenure as Chief Conductor at the MSO in 2022, investing the Orchestra with prodigious musical creativity and momentum.

Xian Zhang – Principal Guest Conductor
Following her successful MSO debut in 2018 conducting Dvořák's Ninth Symphony, Xian Zhang was appointed as the MSO Principal Guest Conductor in 2020. Sought-after across the globe, Xian Zhang was the first female conductor to hold a titled role with a BBC Orchestra, and is currently the Music Director of the New Jersey Symphony Orchestra.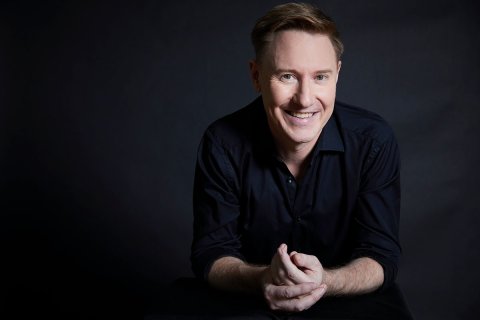 Benjamin Northey – Principal Conductor in Residence
Renowned Australian conductor Benjamin Northey was appointed to the role of Principal Conductor in Residence following a long-standing and highly successful relationship with the MSO. Known for his ability to command an audience on stage, and off, Benjamin hosts the popular Up Late with Ben Northey streaming series, and in 2023 he leads the Orchestra through several programs at Hamer Hall, Melbourne Town Hall and across Victoria.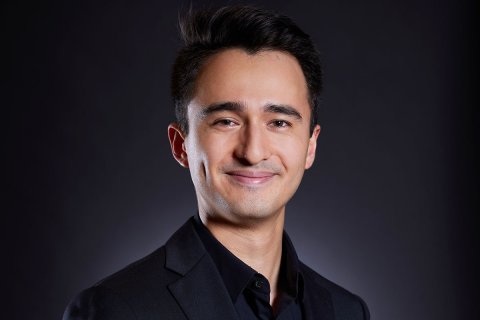 Carlo Antonioli – 2023 Cybec Assistant Conductor
A passionate educator and communicator who enjoys sharing the joy of orchestral music with new audiences, Carlo Antonioli has been appointed to the MSO's Cybec Assistant Conductor Fellowship. Carlo graduated from the Sydney Conservatorium of Music, University of Sydney with a Master of Music Studies (Conducting) in 2017 and has since undertaken a range of conducting engagements including Guest Assistant Conductor at Sydney Symphony Orchestra and Assistant Conductor at West Australian Symphony Orchestra.

Carlo Antonioli's position is supported by the Cybec Foundation.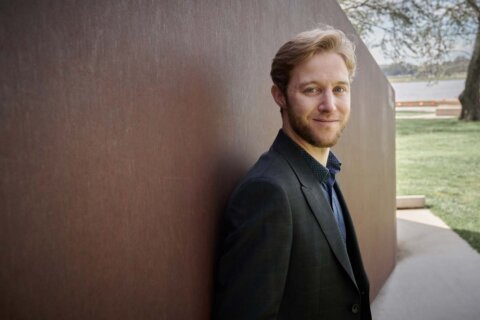 Leonard Weiss – 2024 Cybec Assistant Conductor
Leonard Weiss is an Australian conductor and educator. He is honoured to join the Melbourne Symphony Orchestra as their 2024-25 Cybec Assistant Conductor Fellow. Leonard previously held the position of 2022 New Zealand Assistant Conductor in Residence, and before that, the Baltimore Symphony Orchestra's 2020-21 BSO-Peabody Fellow.
Leonard Weiss' position is supported by the Cybec Foundation.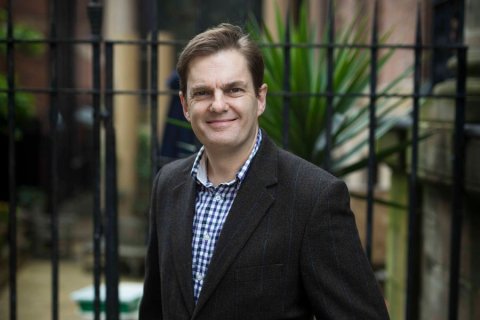 Warren Trevelyan-Jones – MSO Chorus Director
Warren Trevelyan-Jones is regarded as one of the leading choral conductors and choir trainers in Australia, and was appointed Chorus Director of the Melbourne Symphony Orchestra in September 2017. Warren Trevelyan-Jones is a co-founder of The Consort of Melbourne and, in 2001 with Dr Michael Noone, founded the Gramophone award-winning group Ensemble Plus Ultra. He is also an experienced singing teacher and qualified music therapist.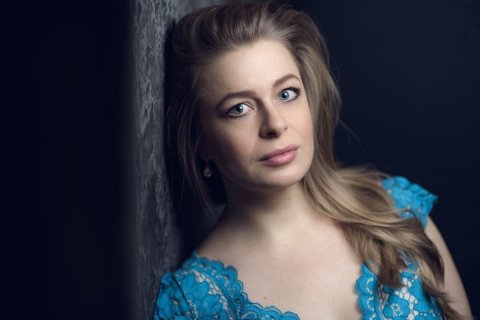 Siobhan Stagg – 2023 Soloist in Residence
Soprano Siobhan Stagg is one of the most outstanding young artists to emerge from Australia in recent years. After graduating from the University of Melbourne, Siobhan began her career in the Salzburger Festspiele's Young Singers Project and as a soloist at the Deutsche Oper Berlin. She has sung title roles for the Lyric Opera of Chicago, Royal Opera House Covent Garden, Dutch National Opera, and Victorian Opera, (for which she received the Green Room Award for Best Female Lead in an Opera), and in concert with the London Symphony Orchestra and Berliner Philharmoniker, among many others.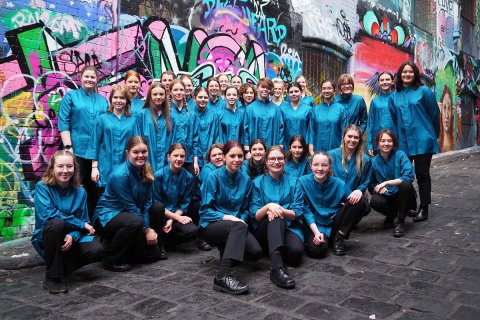 Gondwana Voices – 2023 Ensemble in Residence
Founded by Lyn Williams AM in 1997, Gondwana Voices is Australia's national children's choir for treble singers aged 10-17. It regularly performs with the country's leading ensembles and has built a reputation for performances of outstanding musicianship. The choir tours nationally and internationally and has taken part in international choral festivals including the World Symposium on Choral Music, Rotterdam; America Cantat, Mexico City; Polyfollia, Normandy; and Festival 500, Newfoundland.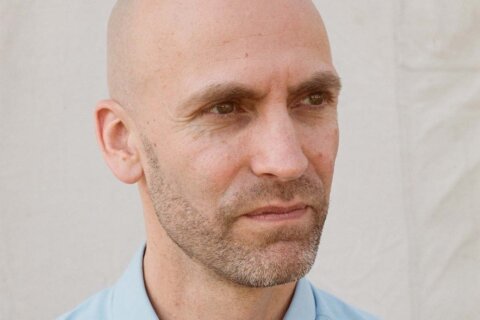 Erin Helyard – 2024 Artist in Residence
Erin Helyard is an inspiring conductor, a virtuosic and expressive performer of the harpsichord and fortepiano, and a lucid scholar who is passionate about promoting discourse between musicology and performance. His work as Artistic Director and co-founder of Pinchgut Opera and the Orchestra of the Antipodes has forged new standards of excellence in historically informed performance. Erin leads the MSO in two Baroque Festival concerts and our annual Messiah performances in December. Erin appears courtesy of Pinchgut Opera.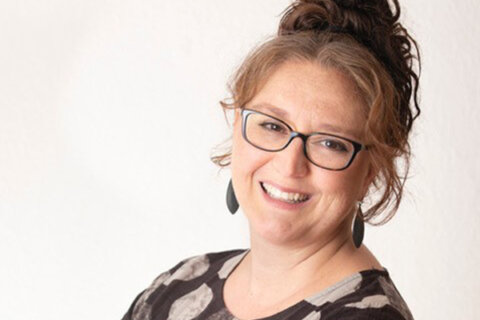 Karen Kyriakou – Artist in Residence, Learning & Engagement
Karen Kyriakou's work as an educator, presenter, author and composer/arranger is underpinned by her passion for music's unique capacity to unite and inspire. She works broadly in the area of music education, with students from kindergarten to tertiary level. With more than 25 years' experience in the field, Karen is renowned for her ever-innovative approach to music education. Karen has led the MSO's ever-popular Jams for Juniors since its inception.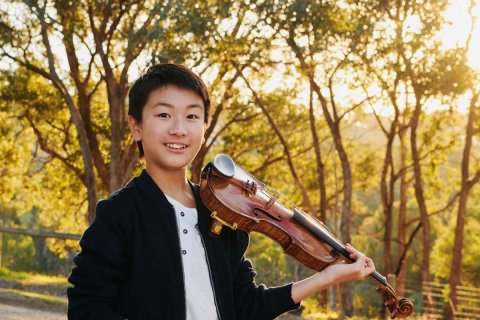 Christian Li - Young Artist in Association
Christian Li has captivated audiences around the world since he became the youngest-ever Junior 1st Prize-winner of the 2018 Yehudi Menuhin International Violin Competition at the age of 10. In 2020 he became the youngest artist ever to sign with Decca Classics, and the youngest violinist to professionally record Vivaldi's The Four Seasons.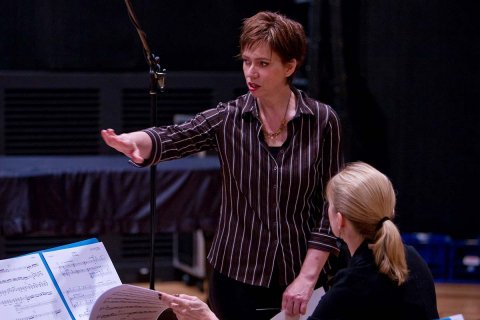 Mary Finsterer – 2023 Composer in Residence
The music of the innovative Australian composer Mary Finsterer is performed throughout the world. Finsterer's award–winning work can be heard not only on concert stages, she has also composed for the screen, including music for the Hollywood blockbuster Die Hard 4. Her style takes its musical cues from contemporary practice and the Renaissance with equal ease.
Mary Finsterer's position is supported by Kim Williams AM.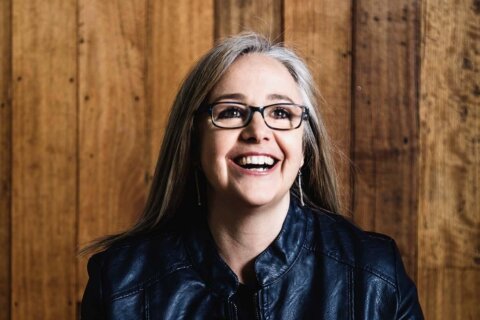 Katy Abbott – 2024 Composer in Residence
Forensically curious about concepts of connection, place and humour which are threaded throughout her work, Katy Abbott is a highly-awarded Australian composer whose works are performed and recorded around the world. She is an Honorary Senior Fellow at Melbourne Conservatorium of Music and founded The Artists' Mentor, which supports established artists across disciplines to build long-term, vibrant careers with impact.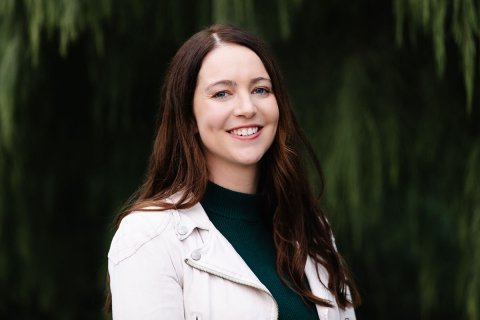 Melissa Douglas – 2023 Cybec Young Composer in Residence
Melissa has written for a range of musicians and ensembles, including the BBC Singers, pianists Clare Hammond and Grace Francis, PLEXUS, the Magnard Ensemble, and the Polaris Duo. She studied Piano and Composition at the Melbourne Conservatorium of Music and studied in the UK at the Royal Northern College of Music (2014-16) graduating with an MMus in Composition with Distinction in 2016.
Melissa Douglas' position is supported by the Cybec Foundation.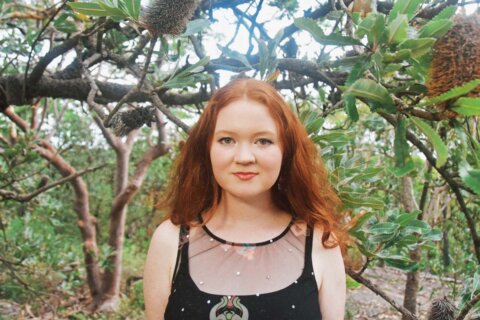 Naomi Dodd – 2024 Cybec Young Composer in Residence
Naomi Dodd is an emerging contemporary classical composer based whose music transports listeners and evokes emotional response. Her music draws from impressionist, programmatic and romantic influences while her inspiration is deeply connected to her emotional sensitivities, with compositions often finding their genesis in Naomi's experiences and impressions of subjects such as Australian landscapes and coastlines, home and family.
Naomi Dodd's position is supported by the Cybec Foundation.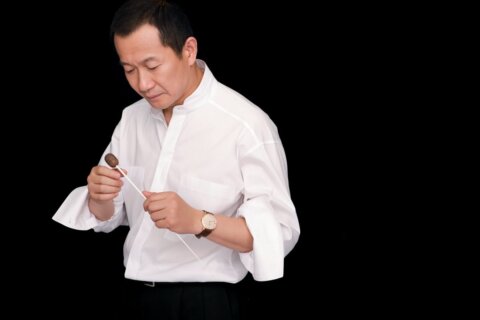 Tan Dun – Artistic Ambassador
The world-renowned artist and UNESCO Global Goodwill Ambassador Tan Dun, has made an indelible mark on the world's music scene with a creative repertoire that spans the boundaries of classical music, multimedia performance, and Eastern and Western traditions.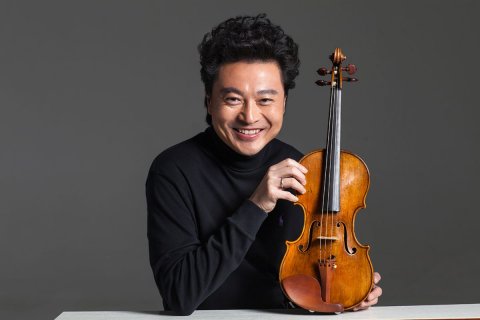 Lu Siqing - Artistic Ambassador
Born in Qingdao, China, Lu Siqing was invited by Yehudi Menuhin to study at his school in London aged 11. In 1984 he returned to China and five years later went to Juilliard to study with Dorothy DeLay. In 1987 he was the first Asian to win First Prize at Italy's Paganini International Violin Competition.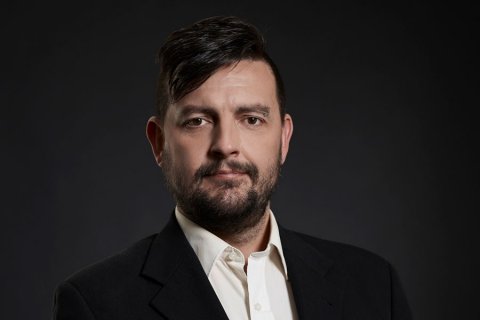 Christopher Moore – Creative Producer, MSO Chamber
Christopher Moore spent nine years as Principal Viola with the Australian Chamber Orchestra, returning to Melbourne to be appointed as MSO Principal Viola. Christopher produces the MSO's 2023 Chamber Series, featuring MSO musicians (and friends) in intimate performances throughout the year.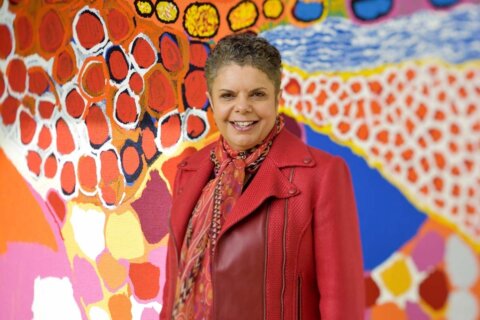 Deborah Cheetham Fraillon AO – MSO First Nations Creative Chair
Yorta Yorta woman, soprano, composer and educator, Deborah Cheetham Fraillon AO, has been a leader and pioneer in the Australian arts landscape for more than 25 years. In the 2014 Queen's Birthday Honours List, Deborah was appointed as an Officer of the Order of Australia (AO), for "distinguished service to the performing arts as an opera singer, composer and artistic director, to the development of Indigenous artists, and to innovation in performance", and in 2021 was announced as MSO's First Nations Creative Chair.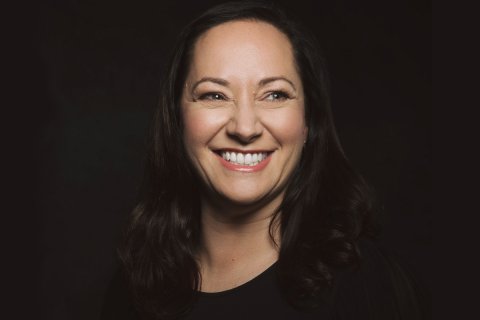 Dr Anita Collins – Creative Chair for Learning and Engagement
Dr Anita Collins is an award-winning educator, researcher and writer in the field of brain development and music learning. Anita is the author of The Music Advantage, a book for parents and teachers about the extraordinary and often surprising benefits of learning music for children from newborns to teenagers. In 2020 Dr Collins presented a Keynote speech at MSO's inaugural Melbourne Music Summit, and in 2021 was appointed Creative Chair for Learning and Engagement.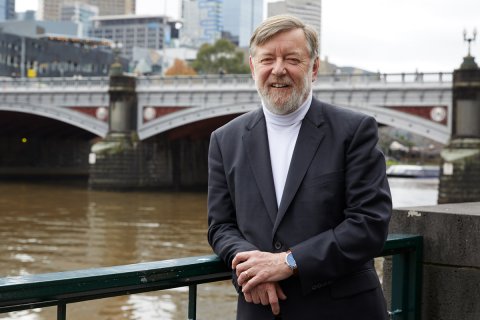 Sir Andrew Davis CBE – Conductor Laureate
One of today's most recognised and acclaimed conductors, Sir Andrew has conducted virtually all the world's major orchestras and opera companies. Former Chief Conductor of the MSO from 2013-2019, Sir Andrew remains connected with the Orchestra in his new role as Conductor Laureate.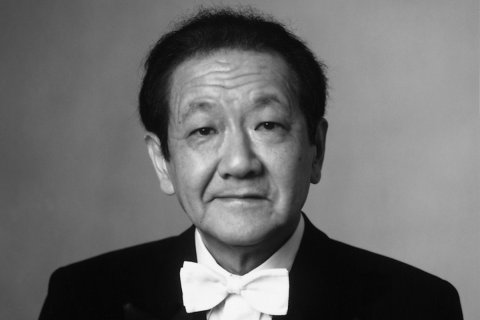 Hiroyuki Iwaki AO – Conductor Laureate
In memoriam: 1974-2006
As the MSO's longest serving conductor, Hiroyuki Iwaki began as Chief Conductor in 1974, and in 1990 was appointed as the MSO's first Conductor Laureate, honouring his contribution to the Orchestra's development. His dedication earned him many accolades including the renaming of the ABC Southbank studio to the Iwaki Auditorium in 1995. In 1996, to commend his contribution to Australia-Japan relations, he was promoted to an Honorary Officer of the Order of Australia.
Former Chief Conductors
Each Chief Conductor has contributed to the prestigious legacy of the MSO.
Alberto Zelman (1906–1927)
Fritz Hart (1927–1932)
Fritz Hart, Bernard Heinze (1932–1937, joint Chief Conductors)
Sir Bernard Heinze (1937–1950)
Alceo Galliera (1950–1951)
Juan José Castro (1952–1953)
Walter Susskind (1953–1955)
Kurt Wöss (1956–1959)
Georges Tzipine (1960–1965)
Willem van Otterloo (1967–1970)
Fritz Rieger (1971–1972)
Hiroyuki Iwaki AO (1974–1997) Conductor Laureate
Markus Stenz (1998–2004)
Oleg Caetani (2005–2009)