The Pizzicato Effect is the MSO's flagship community music program. Proudly working in partnership with Meadows Primary School, Northpoint Church and Bows for Strings, the program provides free string instrumental and musicianship tuition twice weekly, to children living in the City of Hume.
Students learn in predominantly large group settings, their musical journey nurtured by MSO teaching artists, whilst building cross community relationships within their local peer group. With a strong focus on community and student wellbeing, the program is very proud to work with families in the area.

"Through music, I've learnt more about myself and the world around me."
The Pizzicato Effect is delivered as an after-school program and is open to any primary or secondary school-aged child in Grade 3 or above living in the City of Hume. It is completely free of charge for participating families and caters for both beginners and children who already learn an instrument.
The program supports around 70 children from 25 different local schools, ensuring all students can receive the many benefits of a rich musical education. Research undertaken by The University of Melbourne (2015) cites The Pizzicato Effect as a proven pathway to enhanced academic performance and social-emotional wellbeing for participating children.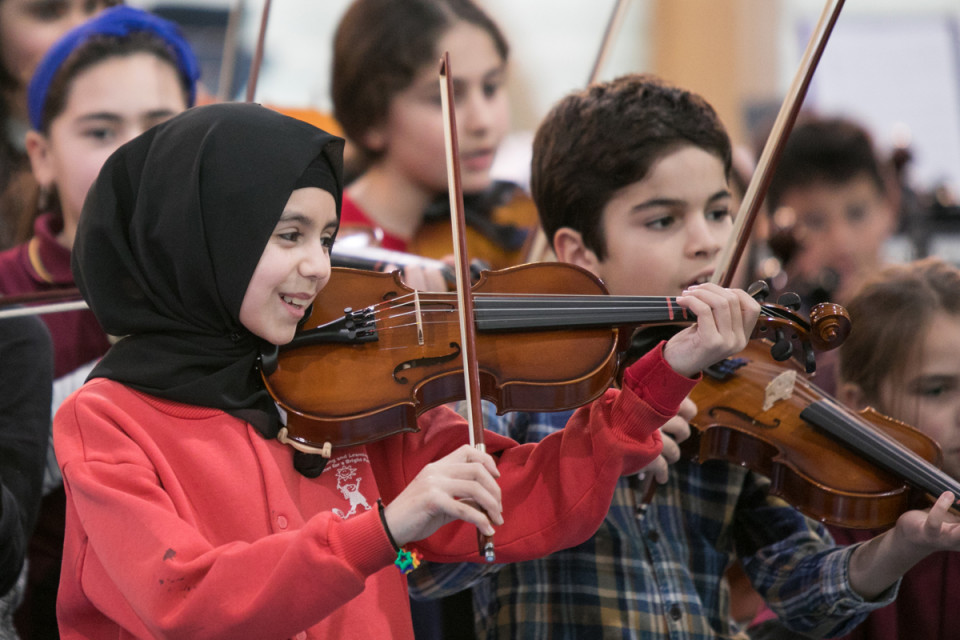 The Pizzicato Effect has three clear aims:
Social development of young people and their communities through musical accomplishments
Access to musical instruction, without cost as a barrier to participation
Provision of a safe, positive, inspiring, fun and high-aspiring learning environment that promotes engagement with school and community life
"I feel special being a Pizzi kid. You learn new things about other cultures and you can share it with your friends and family."
The Pizzicato Effect Supporters
The Pizzicato Effect is supported by the City of Hume.

The Pizzicato Effect is proudly supported by MSO Development Partner, Berry Street.