Subscribe and save
Purchase all four Town Hall performances and save 15% off single ticket prices!
Subscribe now
Featuring
Melbourne Symphony Orchestra
Peter Luff conductor
Rachael Tobin cello
Program
Bonis Legendary Women, three pieces for orchestra
Kodály Dances of Galánta
Haydn Cello Concerto No.1 in C Major*
Rimsky-Korsakov Capriccio Espagnol
About this performance
A thrilling evening of classical music awaits you in the magnificent Melbourne Town Hall. Join the MSO, led by Australian conductor Peter Luff as he takes the Orchestra through an eclectic, colourful, and adrenaline rushing program of classical music that truly showcases the magic of Melbourne's biggest band.
The concert opens with French composer Mélanie Bonis' haunting piece of swirling harmonies and quiet strength, titled Legendary Women. Influenced by contemporaries such as Saint-Saëns and Debussy, you will hear the lush sounds of early impressionism coming into play in her rich and delightful score.
The program then moves to Kodály's Dances of Galánta, which highlights nearly all orchestral instruments throughout the composition, including some impressive wind solos. Kodály is known for his celebration of Hungarian folk melodies on the orchestral stage, such as these beguiling and memorable Dances.
MSO Associate Principal Cello Rachael Tobin performs Haydn's First Cello Concerto – a flowing and virtuosic showcase of the instrument that dances in perfect counterpoint with the orchestra. A quite young Haydn wrote the concerto, but this piece really established him as an amazing composer as it utilises the breadth of a solo cello's sound so well while featuring rocketing cello lines in the finale.
Rounding out the concert is Rimsky-Korsakov's lively Capriccio Espagnol. Rimsky-Korsakov literally wrote the book on orchestration, and his distinctive glittering style is shown off in this vivid amalgamation of Spanish dances and Russian gypsy music.
The perfect return to the Melbourne Town Hall!
Duration: approx. 100 minutes including interval
*Please note: Haydn's Cello Concerto in C Major has replaced Anna Clyne's DANCE for this performance.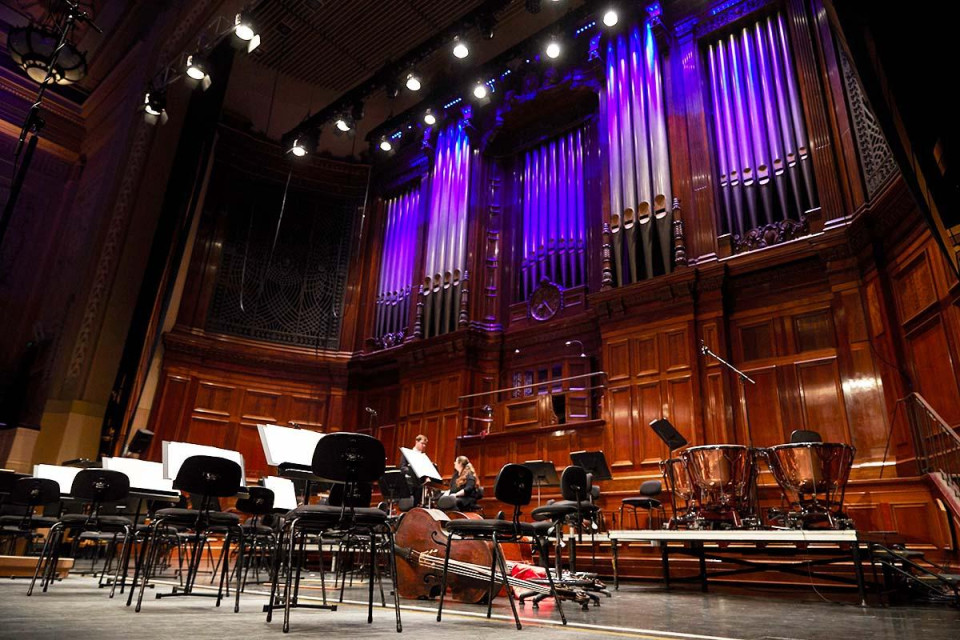 Free organ recital
Arrive early to enjoy a free recital performed by Calvin Bowman on the mighty Grand Organ from 6.30pm.

The MSO's International Women's Day program is proudly presented by Equity Trustees.
COVIDSafe Information
The MSO and the venues in which we perform will operate under government health and safety guidelines in place at the time of the event. Entry to this event will require ticket holders to comply with the relevant COVID-19 protocols as directed by the venue, which may include providing proof of COVID-19 vaccination or valid medical exemption. Up-to-date information will be included in the pre-concert email sent to attendees a few days prior to the performance.