Concert Postponed
Due to the lockdown implemented in Victoria, this performance will be rescheduled.
We are working to finalise a replacement date and will notify ticket holders as soon as this is confirmed.
We are closely monitoring the Victorian State Government's COVID regulations in relation to this performance and will keep you informed of any developments as they arise.
Featuring
Fabian Russell conductor
Konstantin Shamray piano
Program
Stravinsky Concerto in E-flat Dumbarton Oaks
Shostakovich Piano Concerto No. 1
Elena Kats-Chernin Dance of the Paper Umbrellas
Prokofiev Symphony No. 1 Classical
About the performance
Pianist Konstantin Shamray and conductor Fabian Russell bring Russian mastery to Robert Blackwood Hall with the towering talents of Stravinsky, Shostakovich, Prokofiev and Australian composer Elena Kats-Chernin.
A prestigious piano talent
Russian-born, Australian-based pianist Konstantin Shamray studied in Moscow before receiving both first prize and the audience choice award at the prestigious Sydney International Piano Competition in 2008. He has performed to great acclaim across Europe and Australia, eventually taking up a position of Piano Lecturer at the University of Adelaide in 2019.
An astounding technical showcase
Premiering in 1933 with the composer himself at the piano, Shostakovich's first piano concerto is intentionally technically astounding – so he could showcase his own significant talents in performance! Also included in this program is Prokofiev's compact masterpiece, his Classical Symphony, reminiscent of Haydn. The concert is completed with Stravinsky's Concerto in E-flat, penned for the 30th wedding anniversary of a prominent American couple whose house was named Dumbarton Oaks, and Elena Kats-Chernin's brisk and playful Dance of the Paper Umbrellas.
A master of musical diversity
A near three-decade career of great musical diversity has seen Fabian Russell hold positions with leading orchestras and ensembles across the nation, including Principal Tuba with the MSO. In conducting Victorian Opera's Nixon in China, Limelight editor Clive Paget described Russell as handling, "the not inconsiderable challenges with aplomb".
Duration: approx. 60 minutes with no interval.
Program and artists subject to change.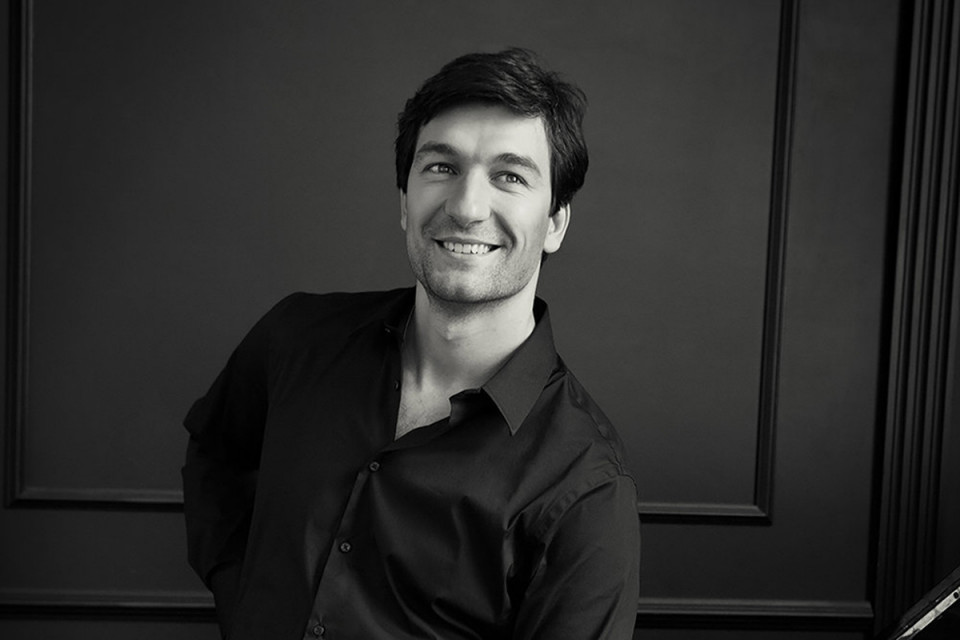 Konstantin Shamray at Melbourne Town Hall
Join Konstantin Shamray, Fabian Russell and the MSO on Thursday 10 June when this performance is held in MSO's original home, the Melbourne Town Hall.

CANCELLED: Konstantin Shamray plays Shostakovich
The MSO and Monash University request all ticket holders follow the Victorian Government's "How to stay safe & well" advice:
Stay home if you have any symptoms
Wash your hands
Keep your distance – stay 1.5 metres away from people you don't live with
and, wear a face mask.
Please note: information submitted by the ticket buyer during the process of ticket booking will be shared with the venue (Monash University) for operational and contact tracing requirements.