A mysterious millionairess of otherworldly beauty. A lavish life as salacious onstage as it was off.
Ida Rubinstein was a figure of extraordinary intrigue in Paris in the early 20th century. A famed actress and dancer, the perpetually-sensational Rubinstein had affairs with both men and women and was rumoured to have kept a tiger cub in her Paris apartment. She made many contributions as an arts patron but it's for her commissioning of Ravel's Boléro and later Stravinsky's Perséphone that the world of classical music is most indebted to her.
Members of the Rubinstein family were already millionaires by the time Ida was born in 1883. In Ukraine, they owned several banks, sugar mills and breweries. Orphaned by the time she was eight, young Ida was left an enormous fortune. Raised by an aunt in St Petersburg, she later married a cousin to gain control of her inheritance and social independence, before promptly leaving to join Serge Diaghilev's Ballet Russes in the company's inaugural 1909 Paris season.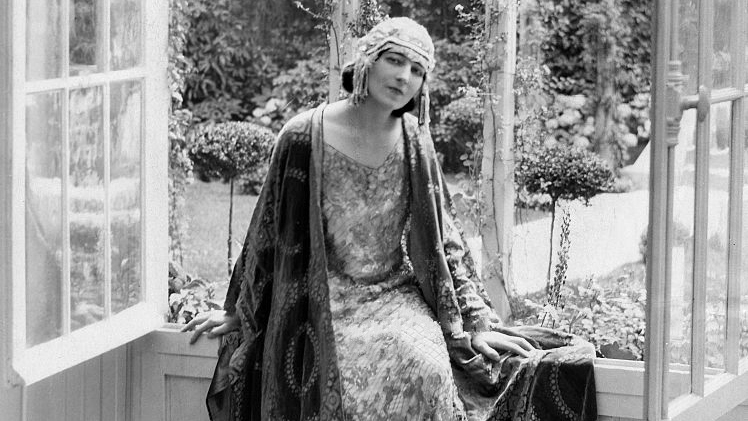 Ida Rubinstein in 1922
She danced the title role in Cléopâtre and Zobéide in Scheherazade opposite the great and soon-to-be controversial choreographer of Stravinsky's Rite of Spring, Vaslav Nijinksy. Rubinstein was comfortable in racy and sensual stagings, she had no problem stripping off and was a proud advocate of eroticism and fluid sexuality.
She left the Ballet Russes in 1911 to form her own troupe, and later that year performed in a work she commissioned Debussy for, Le Martyre de Saint-Sébastien. The premiere was a scandal – a Jewish woman playing a Christian man, and a saint at that! She may not have won favours with the church, but the performance made Rubinstein a celebrity and heralded her as a major theatrical force in Paris.
The following decade saw the demanding and ambitious Rubinstein mount and star in numerous productions, as well as commissioning scores for incidental music and ballets.
Stravinsky was finishing Apollon Musagète in late 1927 when he received a request from Rubinstein to compose a ballet for her. This would result in Le baiser de la fée, (The Fairy's Kiss) which was premiered by Rubinstein's company in Paris in 1928. The year 1927 also saw Rubinstein commission her friend, Maurice Ravel, to write a Spanish-flavoured ballet. Ravel finished Boléro in five months and it premiered at the Paris Opéra in November of 1928, starring Rubinstein as a Flamenco dancer.
In 1933, Rubinstein asked the poet André Gide to approach Stravinsky and begin work on another project, a "symphonic ballet" to be premiered by her company. The story was chosen by Rubinstein and Gide wrote the Perséphone libretto, but before long he and Stravinsky had a falling out. Gide did not attend the premiere at the Paris Opera in 1934, where Rubinstein mimed and narrated the title role over three performances.
She closed her company a year later and left France during the Second World War, making her way to England via Morocco. She assisted wounded soldiers before returning to France and living her final decade in relative quiet. Rubinstein's passion for both, her own talents and those of the Belle Époque musicians, poets and painters who surrounded her, ensured an artistic output that would be adored and appreciated far beyond her death in 1960.